Note
: When you remove a student from your class, this does not delete the student account, it deactivates it.
Their account still exists and their username and password are still in use. If you create a new account for the student, you will not be able to use their original username. You can reactive a student's original
account by logging in with the original username and password and joining a class with a Class Code.
You can remove students from your Zearn class by following the steps below: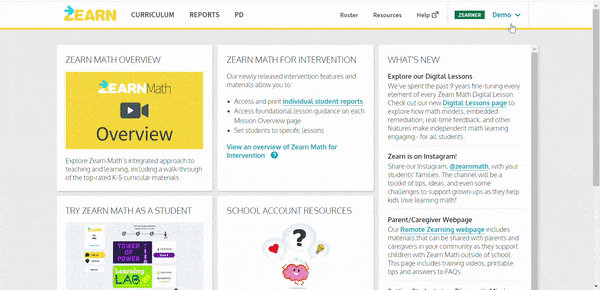 Click Roster at the top of your Zearn account
Choose the class of the student(s) you'd like to remove from the dropdown menu
Check the box next to the name(s) of the student(s)
Click Remove Student
Follow the prompts to confirm and remove the student(s)