There are three reports administrators can use to assess and monitor school-wide progress through grade-level content and productivity during independent work. Admin Reports are available as part of a paid Zearn School Account.
Completion Tracking Report: This report helps administrators monitor and assess Independent Digital Lesson completion to ensure that all students are on-track to complete their grade's scope and sequence. This report shows the percentage of students that have completed each Mission and can be filtered by school, grade, and classroom.

School Goals Report: This report helps administrators track progress toward completion goals at the school, grade, and classroom level to celebrate goal-achievement and share best practices. This report also notes the average number of Tower Alerts each student experienced across each week as well as time spent on Independent Digital Lessons, which can be used to identify additional areas in need of support.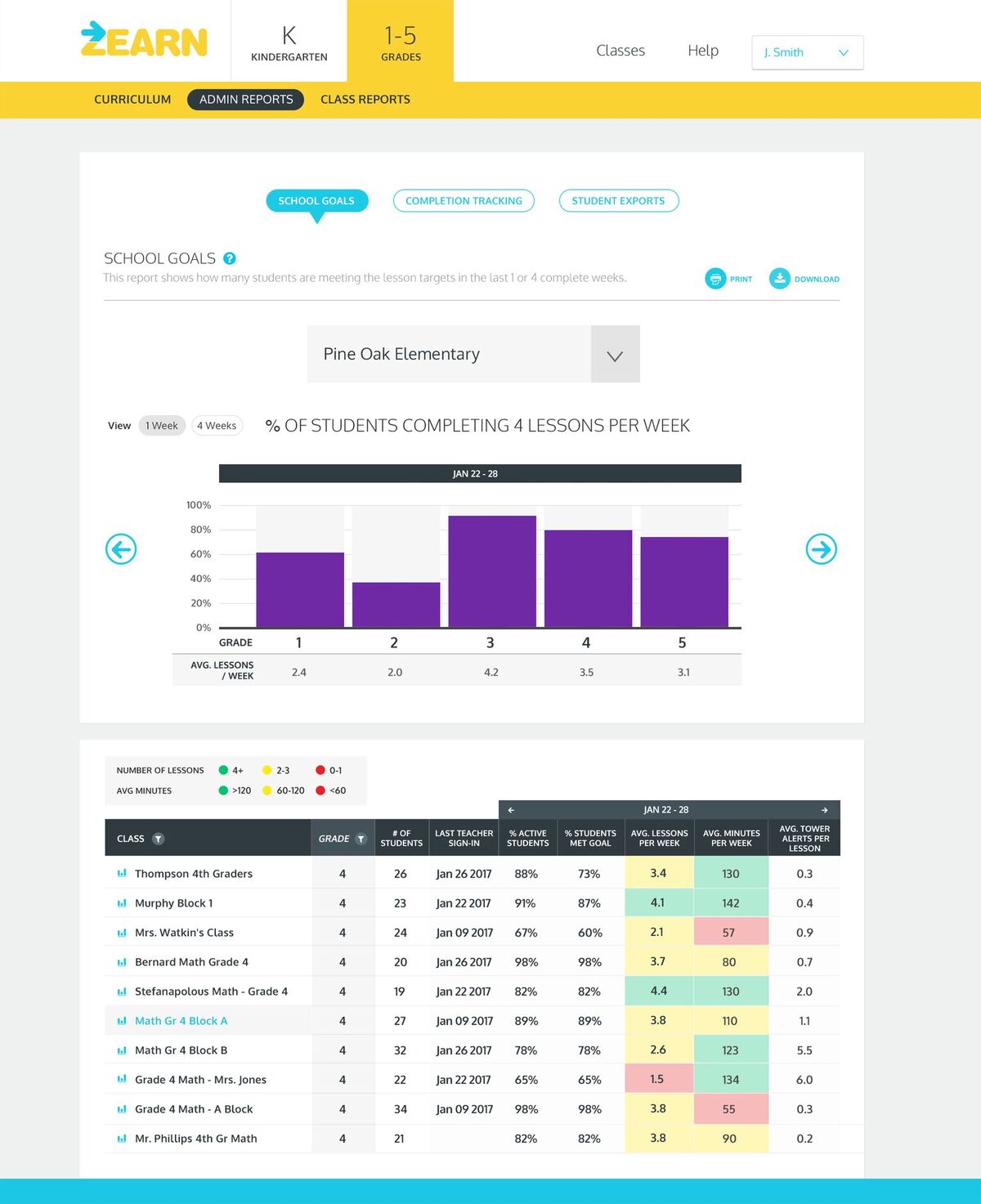 Export Report: To further support administrator assessment, Zearn School Accounts offer the ability to export classroom level data to create custom analytics on progress, pace, and Mission completion. This feature will be available in August 2017 to all School Account holders.