Teachers who use Zearn Math have access to our Email Training Series—a monthly newsletter featuring timely training and tips from Zearn's Chief Academic Officer, Stephanie Ely.
It's easy to make sure you're signed up for the Email Training Series or to adjust your subscription setting!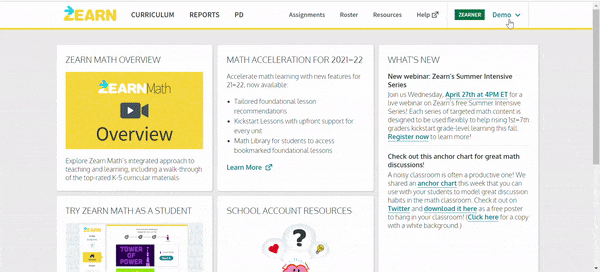 After logging in to your account, click on your name at the top right of your Zearn homepage.
Click My Account.
Check the box next to Make sure I get the latest tips and features with the monthly newsletter on the lower left of the page.