Zearn offers multiple ways to engage with the hundreds of thousands of teachers, administrators, parents, and caregivers who use Zearn Math every single day. Follow the links below to join our online communities.
Zearn Community on Facebook: Become a member of our Zearn Community and join the conversation! This community is a space to inspire, support, and learn with other educators teaching with Zearn Math from all across the country. Ask questions, share ideas or tips, and tell stories from your classroom!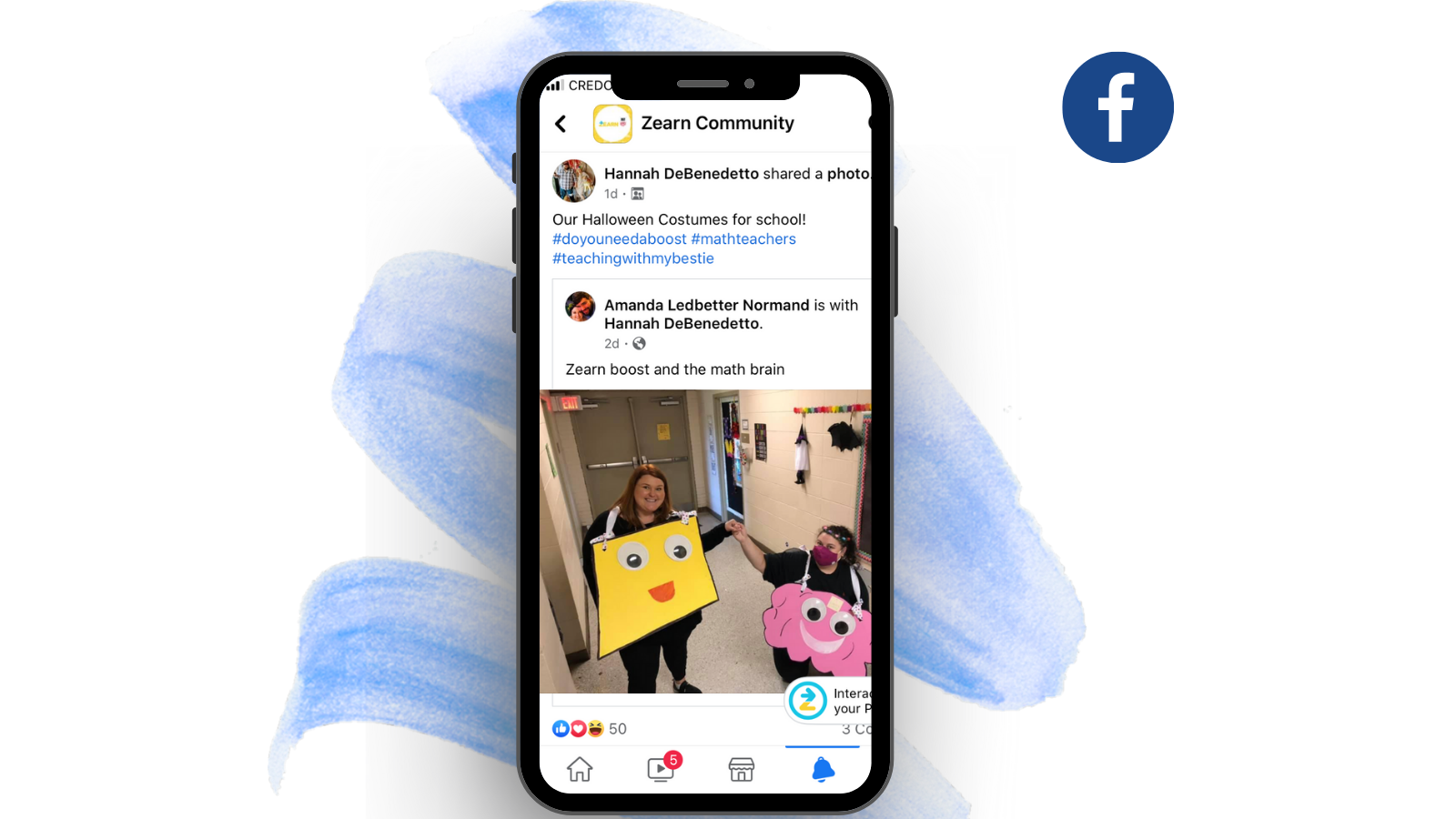 @Zearned on Twitter: Each day, Zearn shares field stories from educators across the country and information about our top-rated instructional materials. Follow @Zearned to connect with other educators teaching with Zearn Math and share classroom best practices and success stories.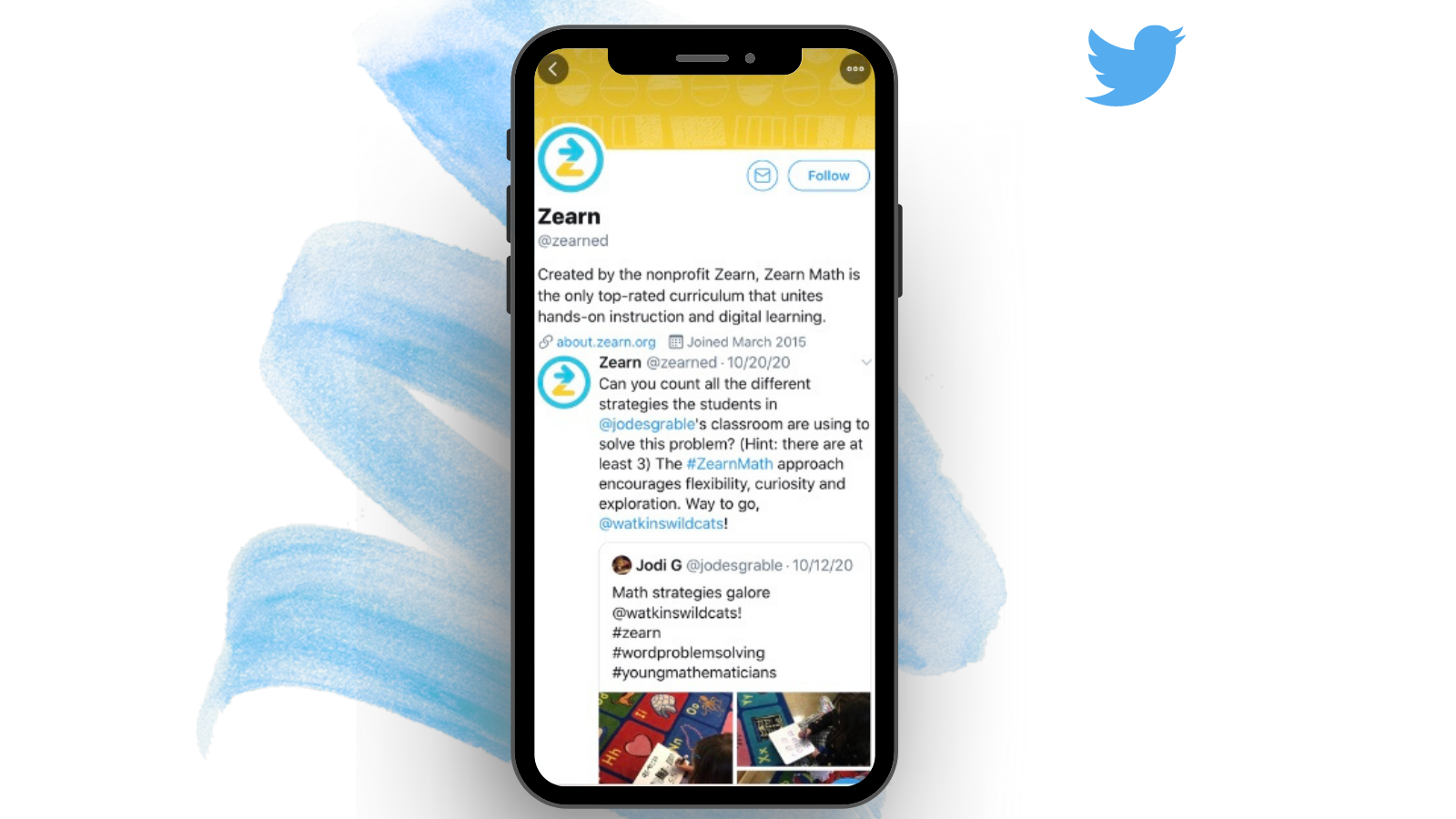 @Zearnmath on Instagram: Our Instagram channel was made with parents, caregivers, tutors, community coordinators, and other grown-ups in mind. @Zearnmath is filled with fun ways to engage and nurture your child's brain while learning outside of school.