Make celebrating progress on Zearn a school-wide affair! We've seen school leaders motivate students and classes to work towards digital lesson completion goals by recognizing achievement in multiple ways: 
Host a school "Battle of the Badges" event to motivate digital lesson completion
Announce digital lesson completion rates (school-wide or highlight individual grades or classrooms) at a math-themed assembly
Support students' hard work by celebrating classes that show improvement in completion rates with a "Perseverance Poster" 
Use a hallway bulletin board to feature Exit Tickets from a "Class of the Week"
Celebrate a "ZearnComing" after several months of school to recognize fall progress and refresh learning goals for the rest of the year (https://twitter.com/markketter/status/937693366686535680)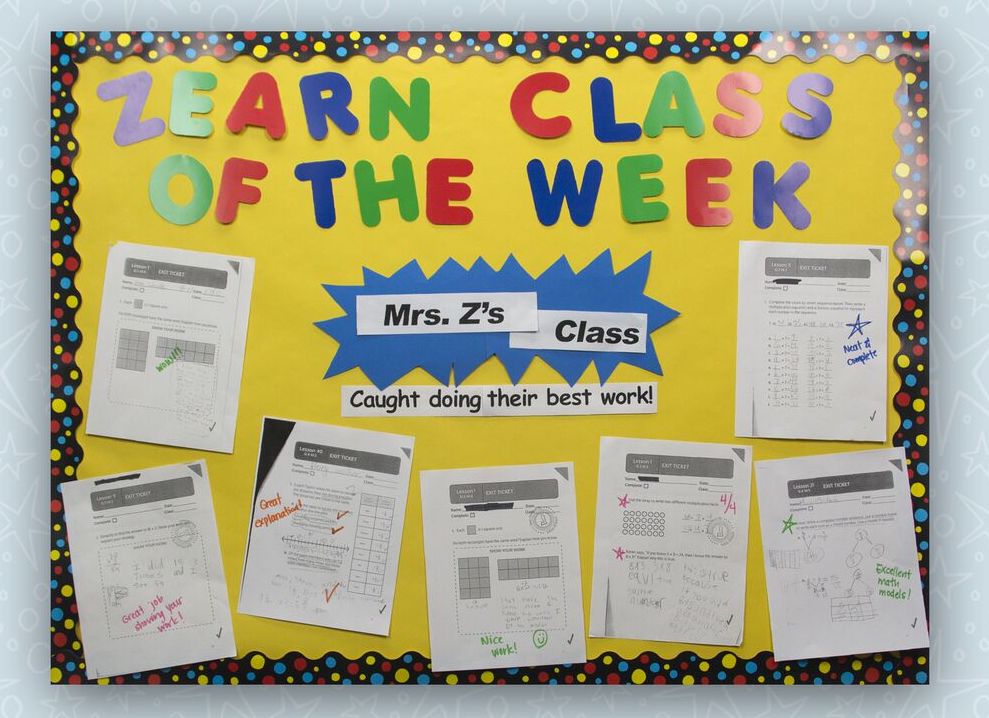 Administrator Reports make it easy to know what to celebrate. There are three reports administrators can use to assess and monitor school-wide progress: School Goals, Completion Tracking, and Student Exports.