In addition to creating classroom motivation and celebration systems, make celebrating progress on Zearn a school-wide affair! School-wide lesson tracking and celebrating can be so effective in motivating students. Some schools celebrate the percent of students reaching four Digital Lessons per week at assemblies, while others have awards, like a Zearn Trophy or extra recess time, that they give to classrooms who have the most students meeting their Zearn goals each week. We recommend following @zearned on Twitter, where we share examples of school and classroom celebration. Here are a few examples: 
Host a competition
Host a school-wide competition to motivate Digital Lesson completion. One school hosted a "Battle of the Badges" event where classrooms competed for one month to see which classroom could reach the highest percentage of students meeting their weekly goal of four Digital Lessons per week. Each week during the event, the school hosted an assembly with Zearn themed events, and even made their own real life Tower of Power to track success. At the end of the competition, the winning grades received a pizza party.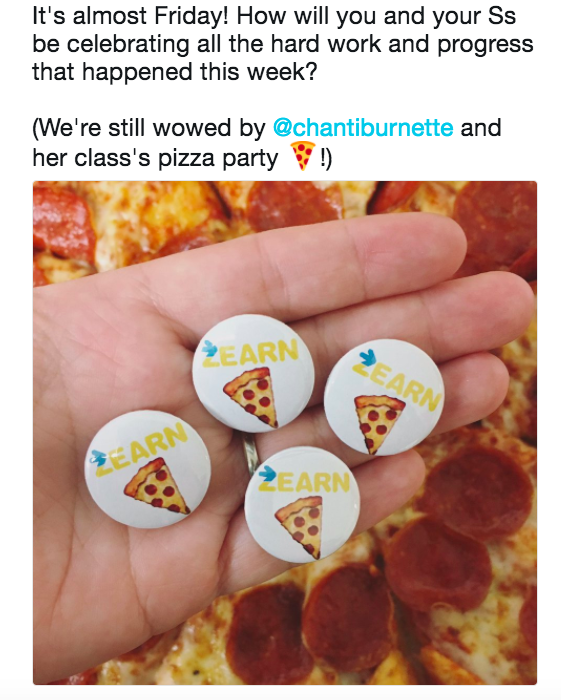 Host a school-wide celebration event
One school system celebrated a "ZearnComing" after several months of school to recognize fall progress and refresh learning goals for the rest of the year. The school recognized that students were "superheroes" when working through their Digital Lessons, and held a dress-up day for students to dress as their favorite "Tower of Power Superhero!"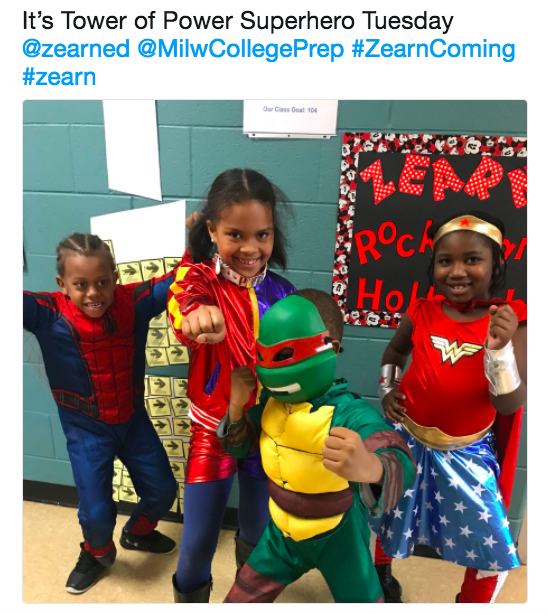 Post Zearn success in the hallways
Many schools celebrate progress with bulletin boards throughout the school to show the grades and classrooms meeting their goals or those that have the most improvement. Once school used a hallway bulletin board to feature Exit Tickets from a "Class of the Week".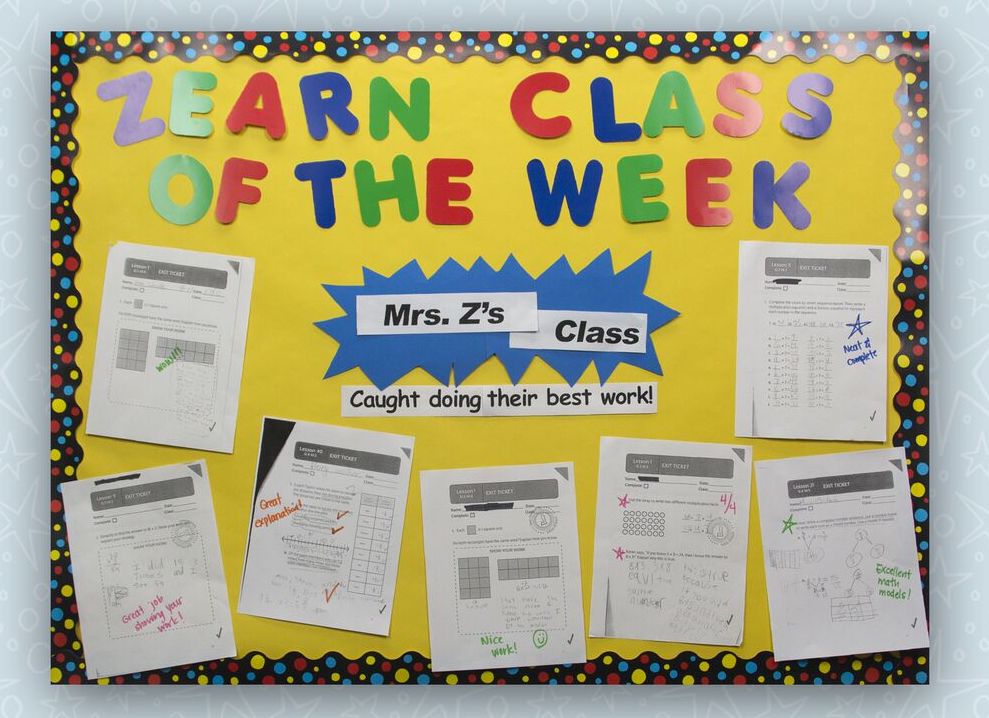 Post success on classroom doors
Remind students when they enter their classroom each day of their math goals, success, and to persevere through challenge. One school had the word Zearn spelled out on grid paper in each classroom. For each lesson that the whole class completed, the teacher colored in one block.  Once the whole "Zearn" word is filled in, the class got a big Z posted outside their classroom.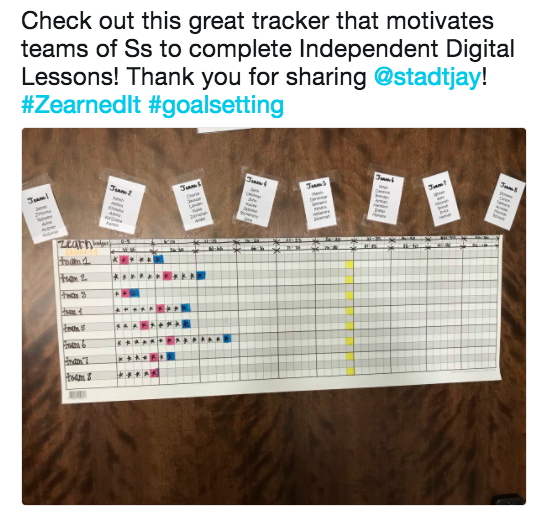 Celebrate teachers
Many administrators send an email to teachers and admin at the beginning of the week spotlighting teachers who achieved their Zearn goals the previous week. One principal told us she sends a weekly "thumbs up" note to all teachers reaching their goals, while another adds a "Zearn Kudos" section to weekly staff memos.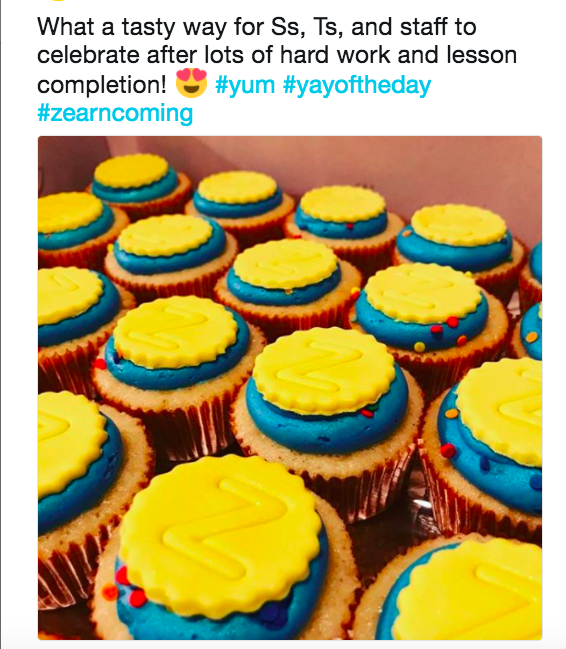 Administrator Reports make it easy to know what to celebrate. There are three reports administrators can use to assess and monitor school-wide progress: School Goals, Completion Tracking, and Student Exports.