Teachers whose school has purchased a Zearn Math School Account can easily bookmark foundational lessons for their students to complete through the Math Library, a content bank of guided practice and independent practice activities, by following the step-by-step instructions below: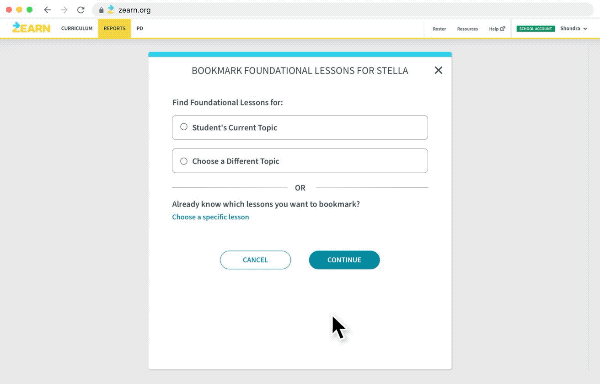 Go to the

Assignments

tab.

Click on the student's name.

Click their current topic or choose a different Topic.

Choose the foundational Lesson you want by selecting one of the recommended Lessons, additional support Lessons, or choosing a specific Lesson.
Once you've created a bookmark for your student, they'll be able to access it by going to the Math Library section of their Student Feed. Check out this article to see what your students will see on their end.