Zearn Math brings together hands-on teaching and immersive digital learning to provide multiple pathways into math content and more opportunities for support—for all students.
Classroom Model: G 1–5
When teachers in grades 1–5 teach with Zearn Math, kids learn the same concepts twice: once with their teacher and peers and once independently in self-paced digital lessons. This model helps teachers ensure that every child gets multiple pathways into content, unlocking deep learning.
When building this model into a weekly schedule, we recommend that teachers arrange their week as four Core Days and one Flex Day. On Core Days, teachers use the rotational model mentioned above. The Flex Day allows teachers to vary their stations and deeply personalize learning for each student. You can view a more detailed outline of our recommended schedule below.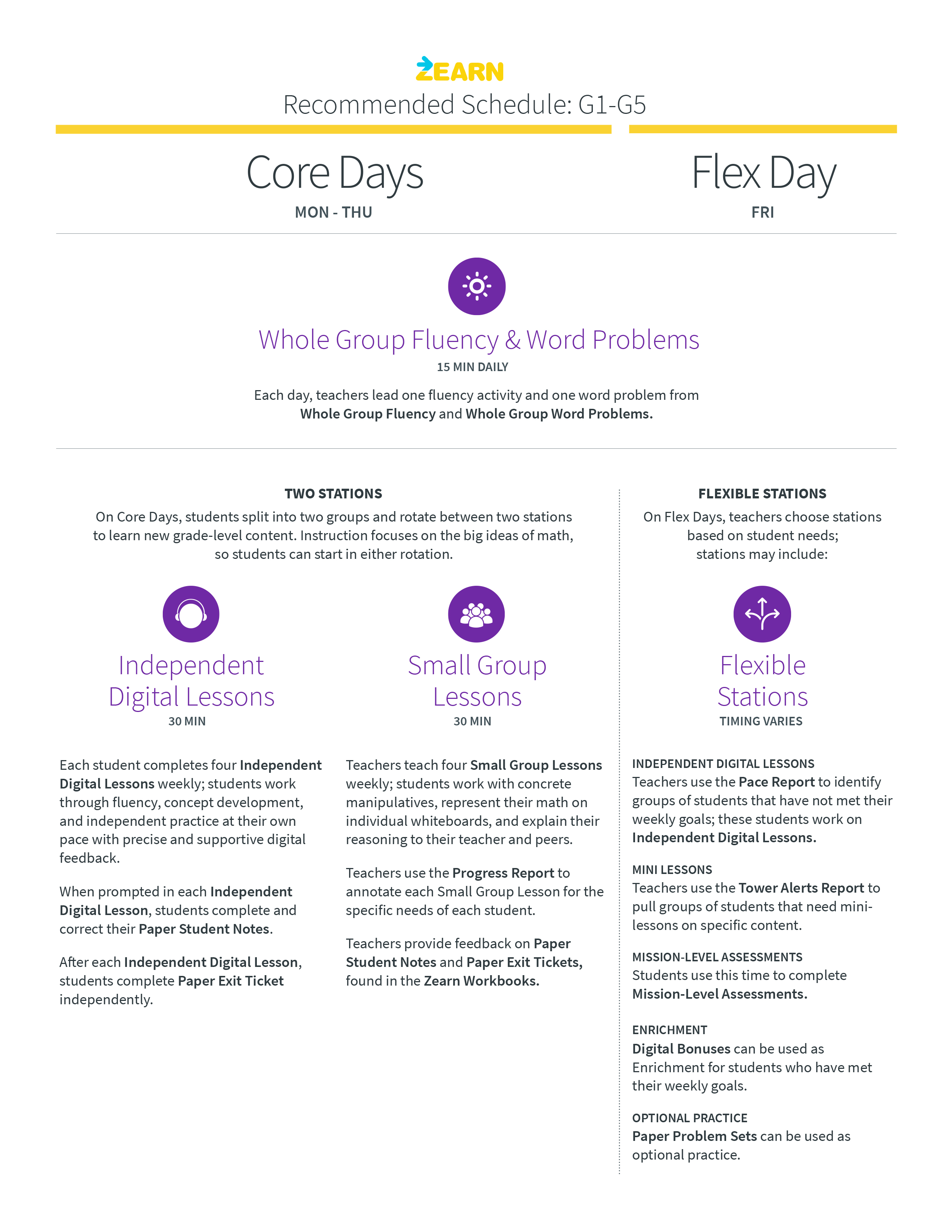 Classroom Model: Kindergarten
We recommend that teachers structure Kindergarten math time as of a mix of a daily lesson (comprised of fluency, application problems, and concept development), and Digital Activities. Teachers may choose to deliver the daily lesson in stations or as a whole group. After the daily lesson, students break into two stations, with one group working on Digital Activities and the other working with their teacher on Printed Problem Sets. After ten minutes, the two groups switch. View our recommended schedule for K students below.