T
Zearn Math includes a series of ongoing, formative assessments designed to provide teachers with precise and actionable feedback they can use to inform instruction and respond to the needs of each student. Assessments focus on the big ideas of mathematics and allow students to demonstrate their understanding across multiple modalities through a thoughtful balance of software- and paper-based experiences.
Zearn Math offers daily, lesson-level assessments—the Tower of Power (available for 1st–8th grades) and Paper Exit Tickets—and Mid- and End-of-Mission assessments that are more comprehensive and administered roughly biweekly. Lesson-level assessments are embedded into the curriculum and occur as part of recommended daily core instructional time, not in addition to it. Mission-level assessments take on average 30 minutes to complete and should be administered during a built-in, weekly Flex Day.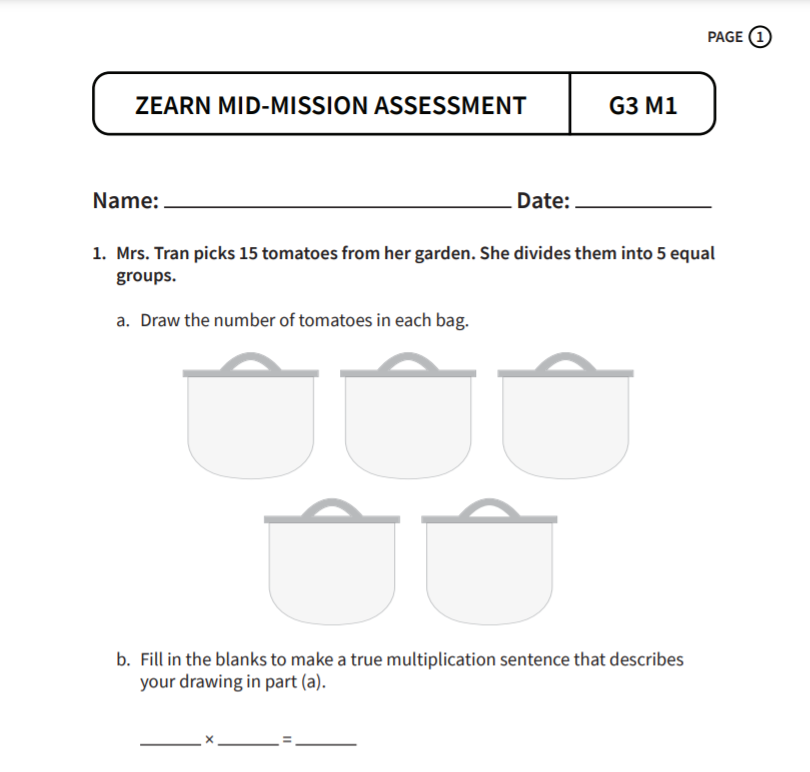 Zearn Math provides teachers with resources to assist them in analyzing student work, including an Assessments Answer Key with exemplar student responses, a rubric, and scoring guidance. These resources are designed to provide teachers with actionable data about where their students are on the progression to understanding.
Zearn also offers Curriculum Study PD, year-long, comprehensive professional learning that builds deep pedagogical content expertise for teachers on the Zearn Math curriculum. This professional development supports teachers in understanding the range of ways students can demonstrate their learning. During Curriculum Study PD, teachers collaboratively explore the student work they should expect to see on lesson- and Mission-level assessments.
Learn more about the specific assessments that are part of the Zearn Math: