1st–5th Grade Independent Digital Lessons
Each 1st–5th grade Independent Digital Lesson consists of: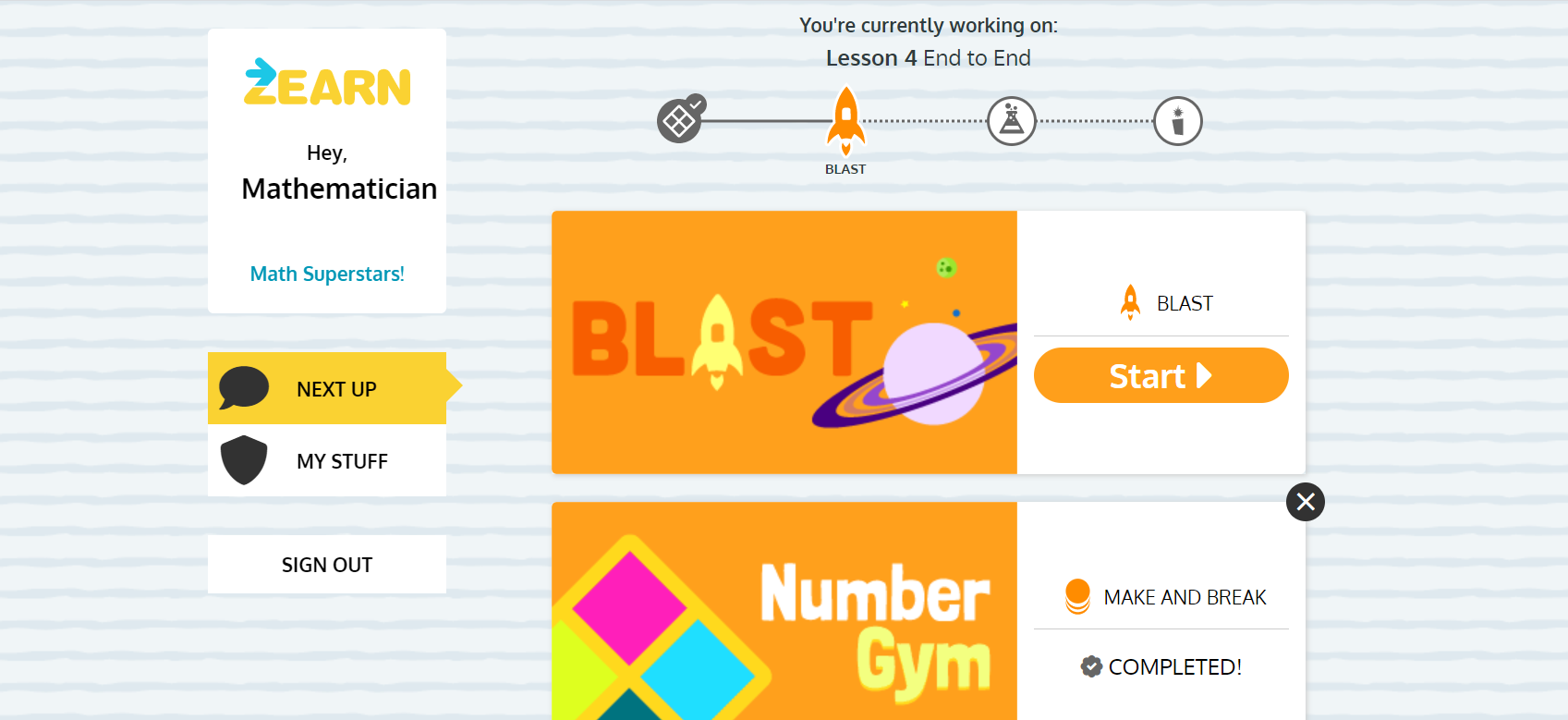 Students work through Independent Digital Lessons at their own pace and are always assigned to one of these activities as their "Next Up" assignment. Students can only access the next digital activity in the sequence once they complete their currently assigned activity.
After a student successfully completes the Tower of Power, the student earns a Badge, marking its completion, which will always be visible within the student's My Stuff. The student is then automatically moved onto the next lesson in our curriculum and will be assigned to the appropriate Number Gym activity.
Kindergarten Digital Activities
Digital Activities for kindergarteners are short, engaging, developmentally appropriate activities designed to build number sense.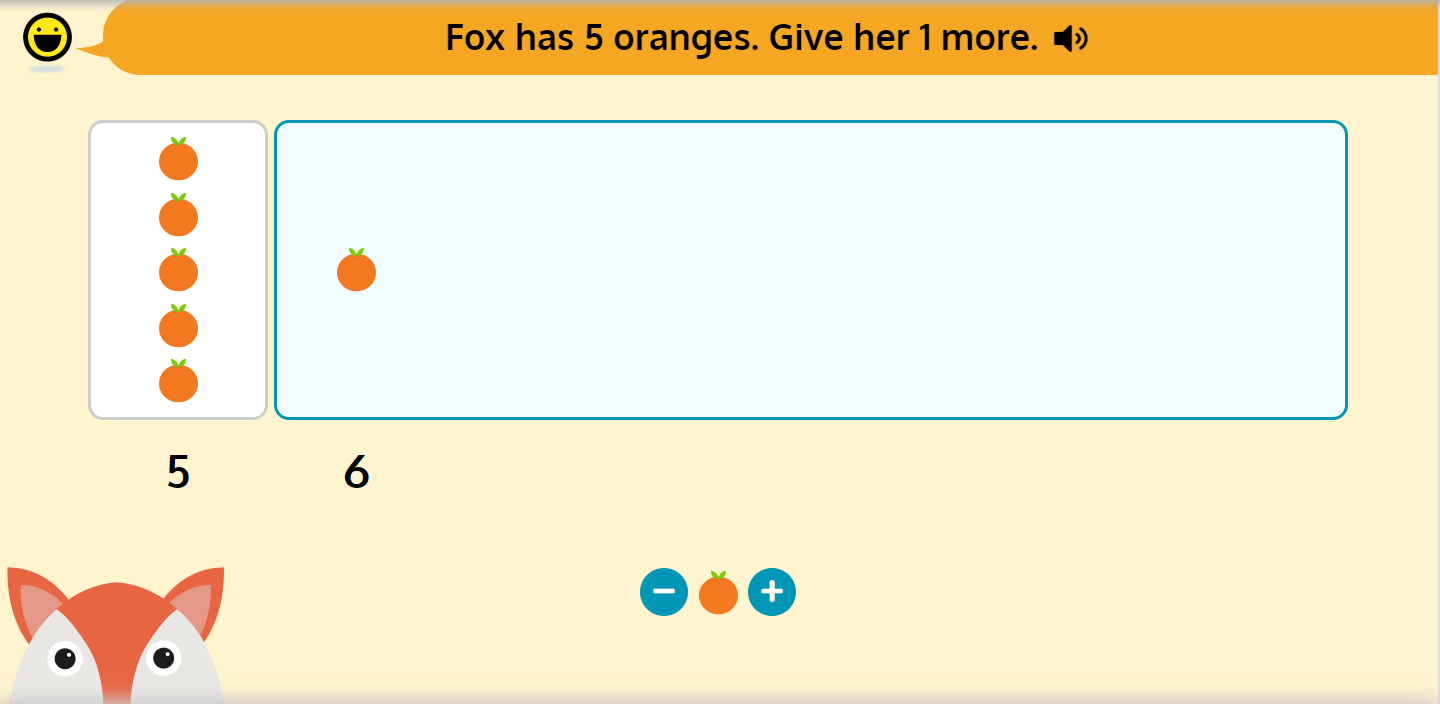 Students develop number sense through an intentional progression of activities, starting with Numbers to 5, building to Numbers to 10, Numbers to 15, and Numbers to 20. Each activity takes kindergarten students about five to ten minutes. Students should complete four activities each week.
Students advance through activities at their own pace and have opportunities to revisit activities throughout the year for additional practice. In all kindergarten Digital Activities, students receive audio support. Kindergarten Zearn Math Digital Activities do not include pencil and paper notes.