Independent Digital Lessons allow students to engage with new concepts at their own pace, supported by personalized remediation paths that allow students to correct misconceptions in-the-moment and continue learning. Middle school Independent Digital Lessons include three parts: Guided Practice (Math Chat, Learning Lab, or Z-Squad), Independent Practice (Tower of Power), and an optional enrichment problem (Bonus).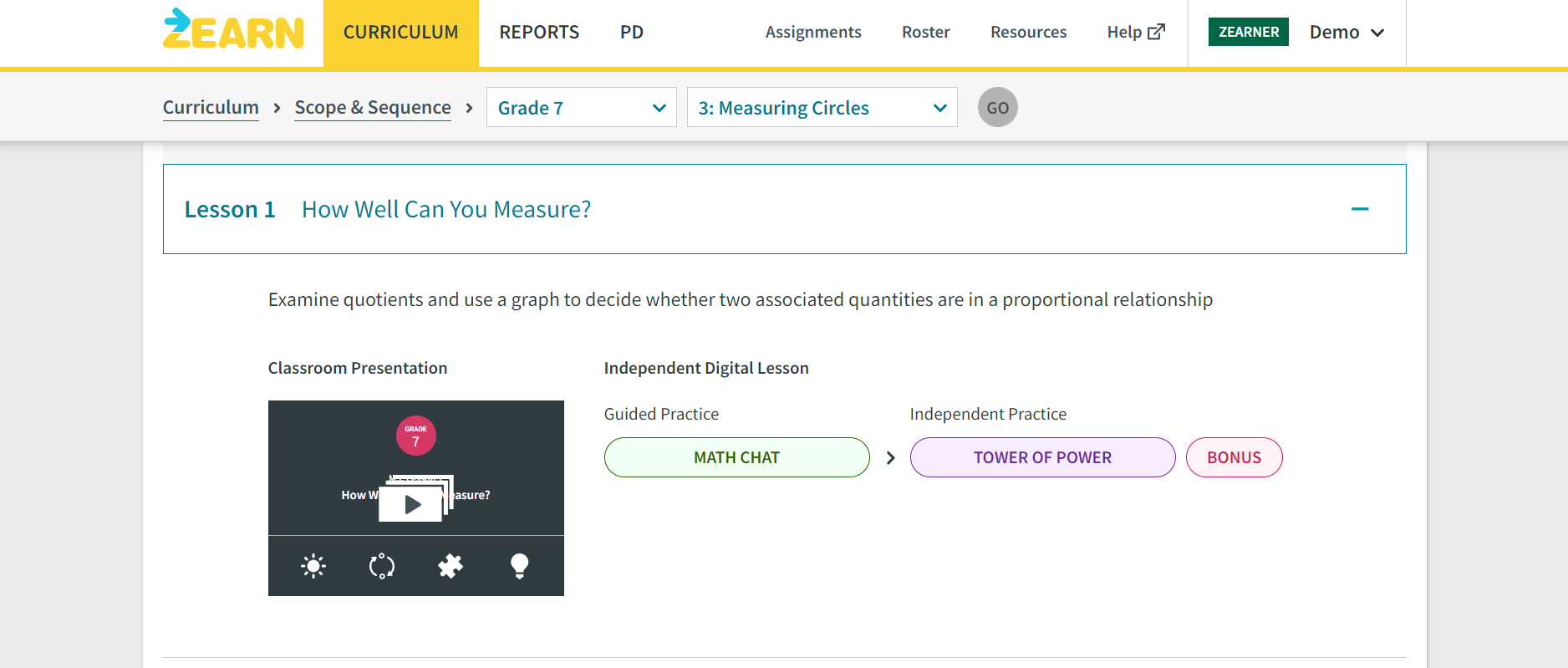 During Guided Practice, students learn new concepts and extend their understanding through interactive and multisensory videos featuring real on-screen teachers, digital manipulatives, and paper-and-pencil student notes.
After completing the Guided Practice activity, students demonstrate understanding in the digital exit ticket, the Tower of Power. Students need to answer all of the questions in the Tower of Power correctly in order to unlock the next digital lesson. As students work through independent practice, embedded remediation provides just the right amount of support to help them stay engaged and continue learning independently.
Digital Bonuses offer challenging problems for students to work through once they complete the Independent Practice portion of an Independent Digital Lesson. Bonuses are designed to challenge students and extend their learning.