Students who need extra support with reading can click the audio button next to questions or prompts to hear the words spoken aloud. Audio support is available in all 1st - 5th Grade Guided Practice and Tower of Power activities. (Tower audio works only on Safari, Chrome, Firefox, and Microsoft Edge.)
While all instructional prompts have audio buttons, some text in Zearn's Digital Lessons do not yet have audio (although we're working hard to offer as many as possible!). If your students would like that text read out loud to them, here are a few additional options:
For iPads, turn on the Speak Selection function
From your iPad Home Screen, click on the Settings wheel.
Within Settings, select "General," then "Accessibility," then "Speech."
Turn on "Speak Selection" at the top. On this screen, you can also adjust the speaking speed.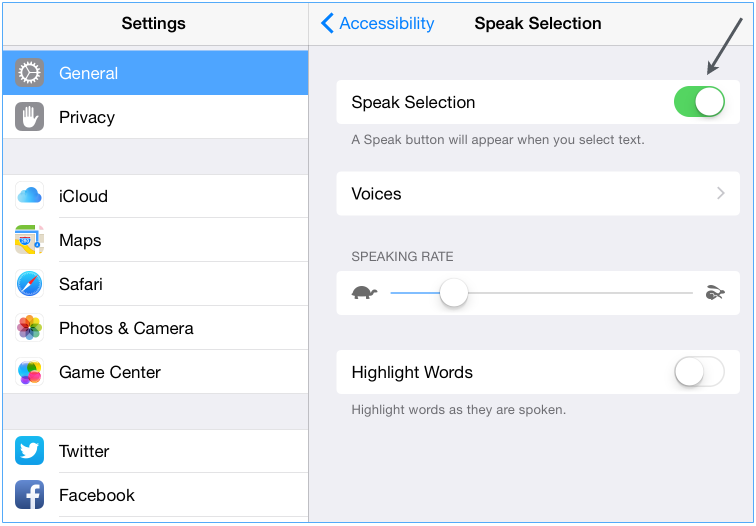 For computers or Chromebooks
We recommend using Google Chrome and students will be able to highlight text, and have it spoken aloud following the instructions below:
Highlight the text to be read aloud.
Right-click and select Speech
Then select Start Speaking