Classroom motivation and celebration systems don't have to be reserved for individual classrooms—make celebrating progress on Zearn a school-wide affair! Zearn Administrator Reports (School Goals, Completion Tracking, and Student Exports) let administrators monitor and assess school-wide progress, making it easy to know what to celebrate. Here are a few examples of what schools around the country are doing to motivate and celebrate goal completion:
Surprise students with a celebration
School leadership at one school dressed up as "The Zearntastics" to celebrate student success and progress. The leadership team came up with the idea as an incentive for students, to encourage them to complete four Independent Digital Lessons each week. The first week, the team surprised students by coming into the classrooms, in costume and cheering, to present them with a certificate and a sticker to put on their completion goal charts. The second week, the school tripled the number of students they recognized, and whole classes were even celebrated! They received so much positive feedback from teachers and students that the school decided to continue this celebration each week. Teachers noted, "It was a huge motivator for our students to push through their Digital Lessons!" Zearn has downloadable certificates and Zearn tags to help support these types of celebrations.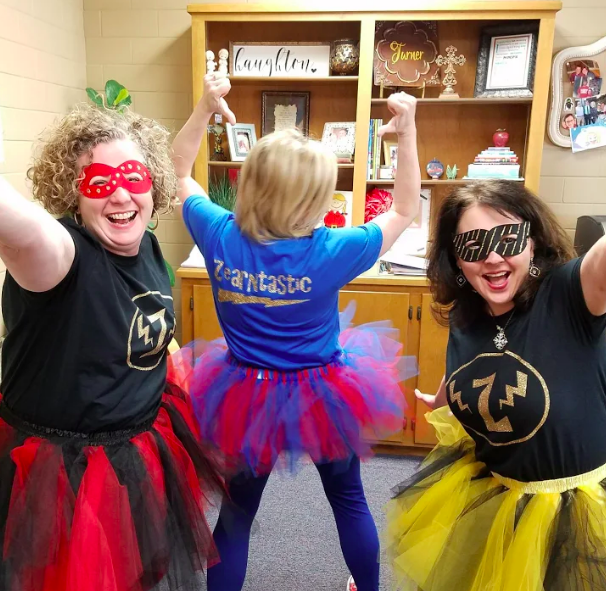 Host a competition
Host a school-wide competition to motivate Digital Lesson completion. One school hosted a "Battle of the Badges" event where classrooms competed for one month to see which classroom could reach the highest percentage of students meeting their weekly goal of four Digital Lessons per week. Each week during the event, the school hosted an assembly with Zearn themed events, and even made their own real life Tower of Power to track success. At the end of the competition, the winning grades received a pizza party.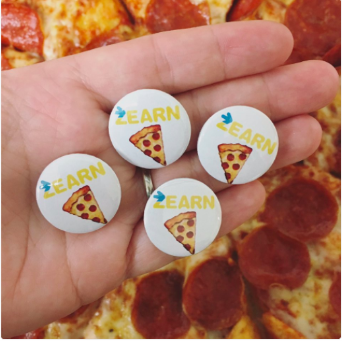 Plan an event for students to celebrate their goals
One school system celebrated "Zearncoming" to recognize fall progress and refresh learning goals for the rest of the year. The school recognized that students were "superheroes" when working through their Digital Lessons, and held a dress-up day for students to dress as their favorite "Tower of Power Superhero!"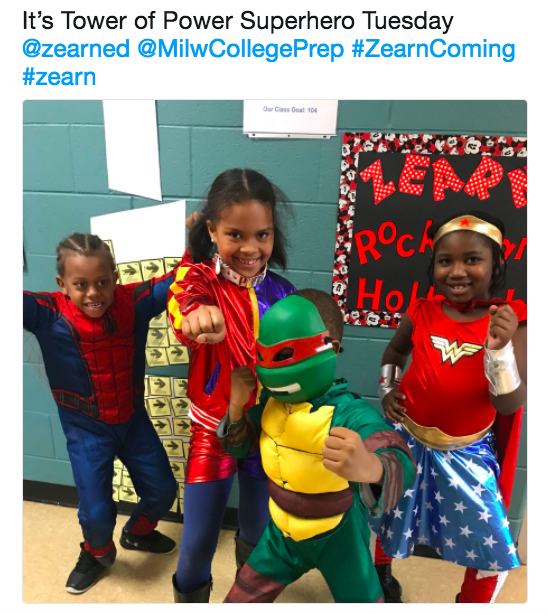 Post Zearn success in the hallways
Many schools celebrate progress with bulletin boards throughout the school to show the grades and classrooms meeting their goals or those that have the most improvement. One school used a hallway bulletin board to feature Exit Tickets from a "Class of the Week".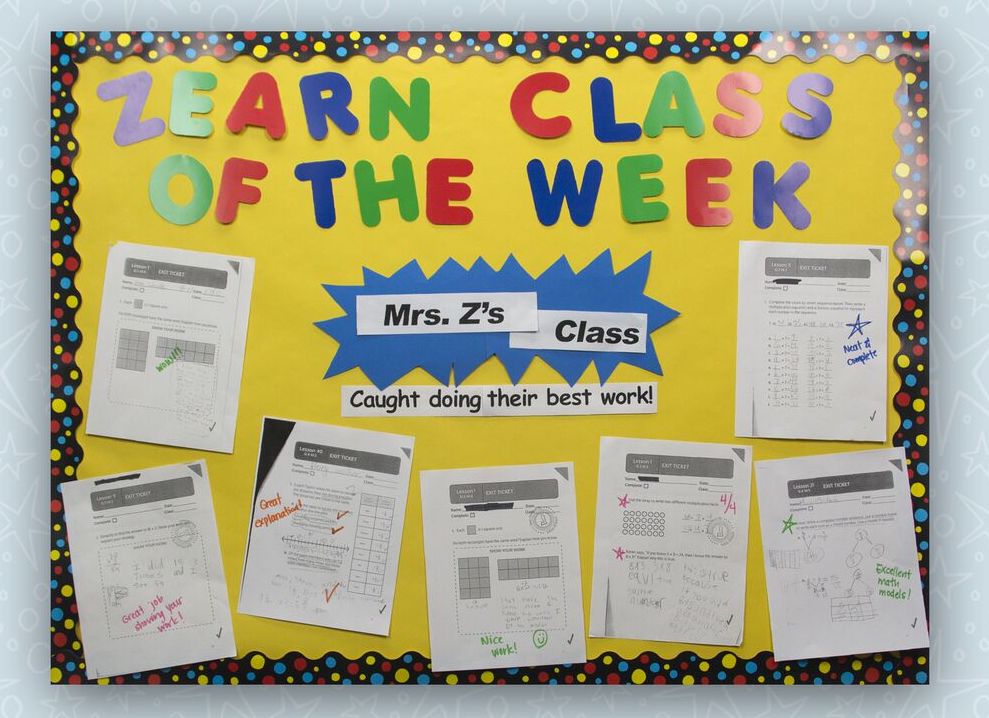 Post success on classroom doors
Give students a daily reminder of their math goals and to persevere through challenges when they enter their classroom. One school had the word Zearn spelled out on grid paper in each classroom. For each lesson that the whole class completed, the teacher colored in one block. Once all of "Zearn" was filled in, the class got a big Z posted outside their classroom.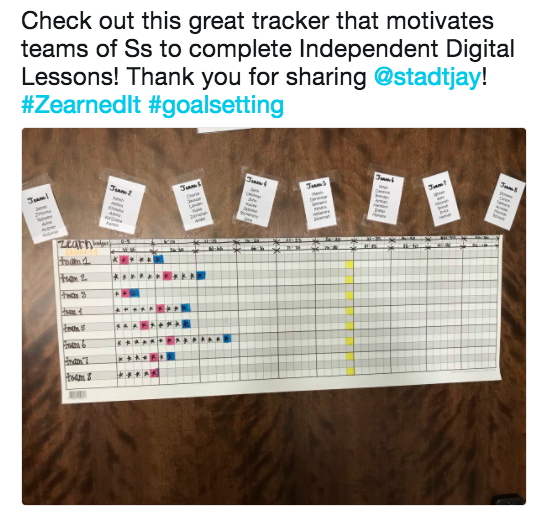 Celebrate teachers
Many administrators send an email to staff members at the beginning of the week spotlighting teachers who achieved their Zearn goals the previous week. One principal told us she sends a weekly "thumbs up" note to all teachers reaching their goals while another adds a "Zearn Kudos" section to weekly staff memos.