Zearn Math teaches the big ideas of math in short, dynamic digital lessons that have built-in help and frequent checks for understanding. Use the resources below to support your students in completing digital content.
Overview of Independent Digital Lessons
Watch this video to see how Zearn Math brings together immersive digital learning and hands-on instruction.
Independent Digital Lessons: Getting Started Checklist
Download this checklist of key actions to take when getting started with Independent Digital Lessons.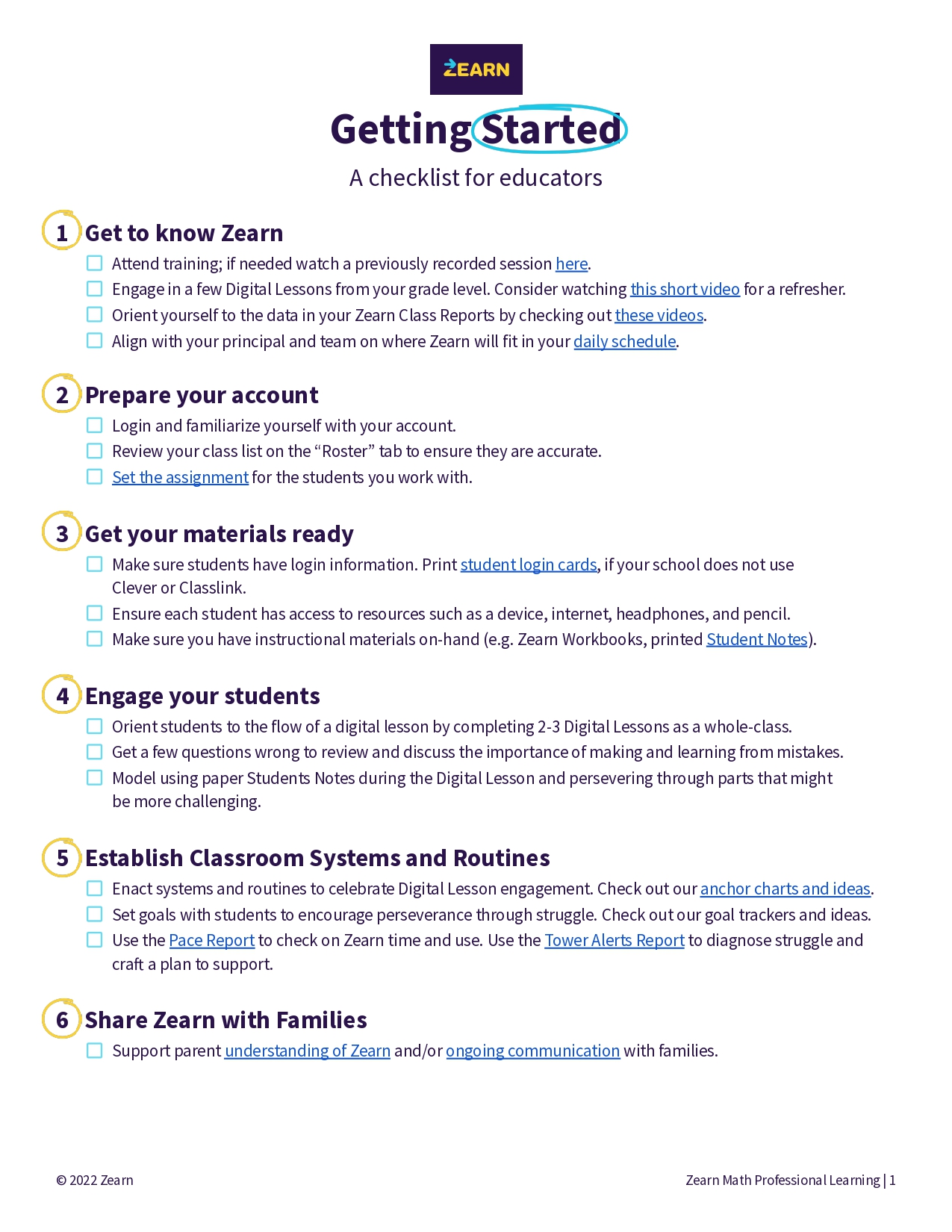 Anchor Charts: Tracking Progress
Use classroom visuals to help students track their progress each week and motivate them to reach their learning goals.