Zearn Math School Account administrators have access to Admin Reports, including exportable data for custom reports and analysis. To keep this data secure, Zearn requires that all School Account administrators enable two-step authentication. To get started, see this Step-by-Step Guide for Enabling Two-Step Authentication with Zearn Administrator Accounts.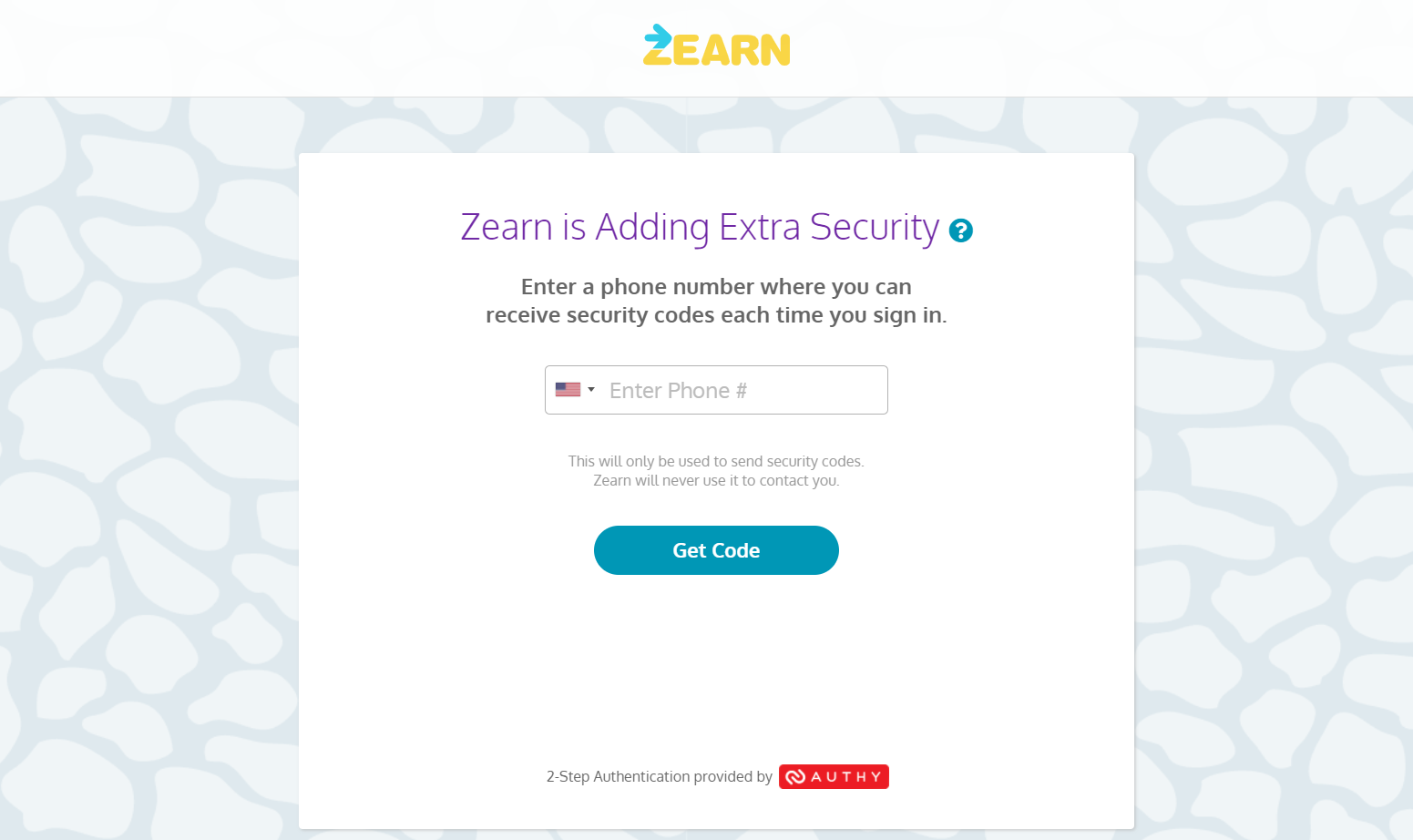 What is two-step authentication?
Two-step authentication is an extra layer of security designed to ensure that you're the only person who can access your Zearn account. With two-step authentication, even if your password is comprised, your Administrator account is protected. Two-step authentication cannot be disabled. To provide this security to our users, we work with Authy, a leading two-step authentication service.
How does it work?
When signing into your School Account, you will be asked to enter your username and password. Then, you will also be asked to enter a unique code that is sent to your phone via Authy. You can get this code in three different ways: Authy can send an SMS to your mobile device each time you log in, you can download the Authy App on your device and receive a code automatically through the app, or you can receive an automated phone call from Authy. Each code can only be used once.
What is Authy?
Authy is one of the highest-rated two-step authentication services. Authy offers an Authy App to receive unique codes that can be downloaded for iOS and Android devices. For more information about Authy, please visit their site.
Two-step authentication with trusted devices
Remembering a device

After you've set up two-step authentication, you have the option to remember a device. Selecting the Remember this device checkbox when signing in allows you to bypass two-step authentication for up to 90 days. We recommend only selecting Remember this device on non-public trusted devices.

Removing a remembered device


If you've previously checked the Remember this device checkbox, but no longer wish to bypass two-step authentication, you will need to clear your browser cookies on the remembered device.
Lost your trusted device?
If you no longer have access to the phone number or Authy App associated with your trusted device, you can reset your account via Authy. We work with Authy to provide two-step authentication. Please visit the Authy website to set up your account reset/recovery: https://www.authy.com/phones/reset/