When students log into their Zearn account, they're brought directly to their Student Feed.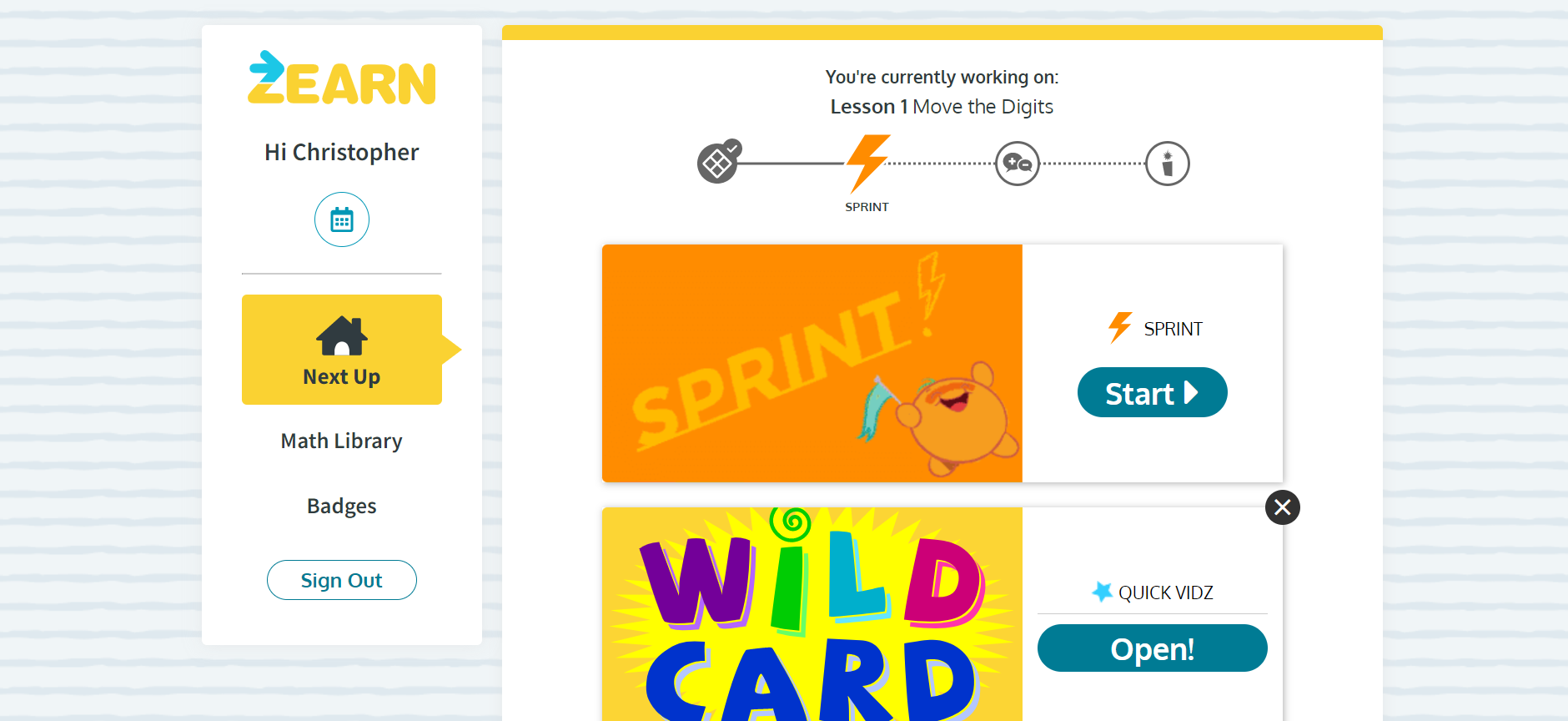 Next Up is where students go to work on their currently assigned Independent Digital Lesson. Students see a feed of cards and the card at the top always displays the next activity in the lesson. Students can only access the next digital activity in a lesson once they've completed their currently assigned activity. Our Lesson Tracker, shown above the feed of cards, allows students to see the exact lesson they are assigned to and the specific activity in that lesson that they're currently working on. Students can also view Wild Cards from Next Up.
Badges is where students can go to see the badges they've earned from previous lessons, access digital bonuses.
Math Library is where students whose school has purchased a Zearn Math School Account can access foundational content, including bookmark lessons.
Note: The Zearn Math Library is available to students whose school has purchased a Zearn Math School Account. Students whose school has not purchased a School Account will only see 'Next Up' and 'Badges' when viewing their student feed.
Finally, in the top left section of the screen, students will see their name displayed. If they log in through the Zearn.org homepage, as opposed to Clever or Classlink, they will also see the name of the Zearn classroom they are enrolled in. If students need to join a new class, they can do so by clicking on the class name and entering their new teacher's Class Code.